The Solvang Motorcycle Museum…
located in Solvang, California, displays a collection of vintage and rare motorcycles as well as European race bikes.
The collection is quite broad with something for everyone, ranging from a 1910 FN to the present, and across all makes. The emphasis is tilted toward racing motorcycles. At the museum, you will find names such as AJS, BMW, Ducati, Gilera, Matchless, Moto Guzzi, MV, Norton, Triumph, Velocette and Vincent.
The museum rotates some of the bikes each month so that the bikes on display are constantly changing and expanding.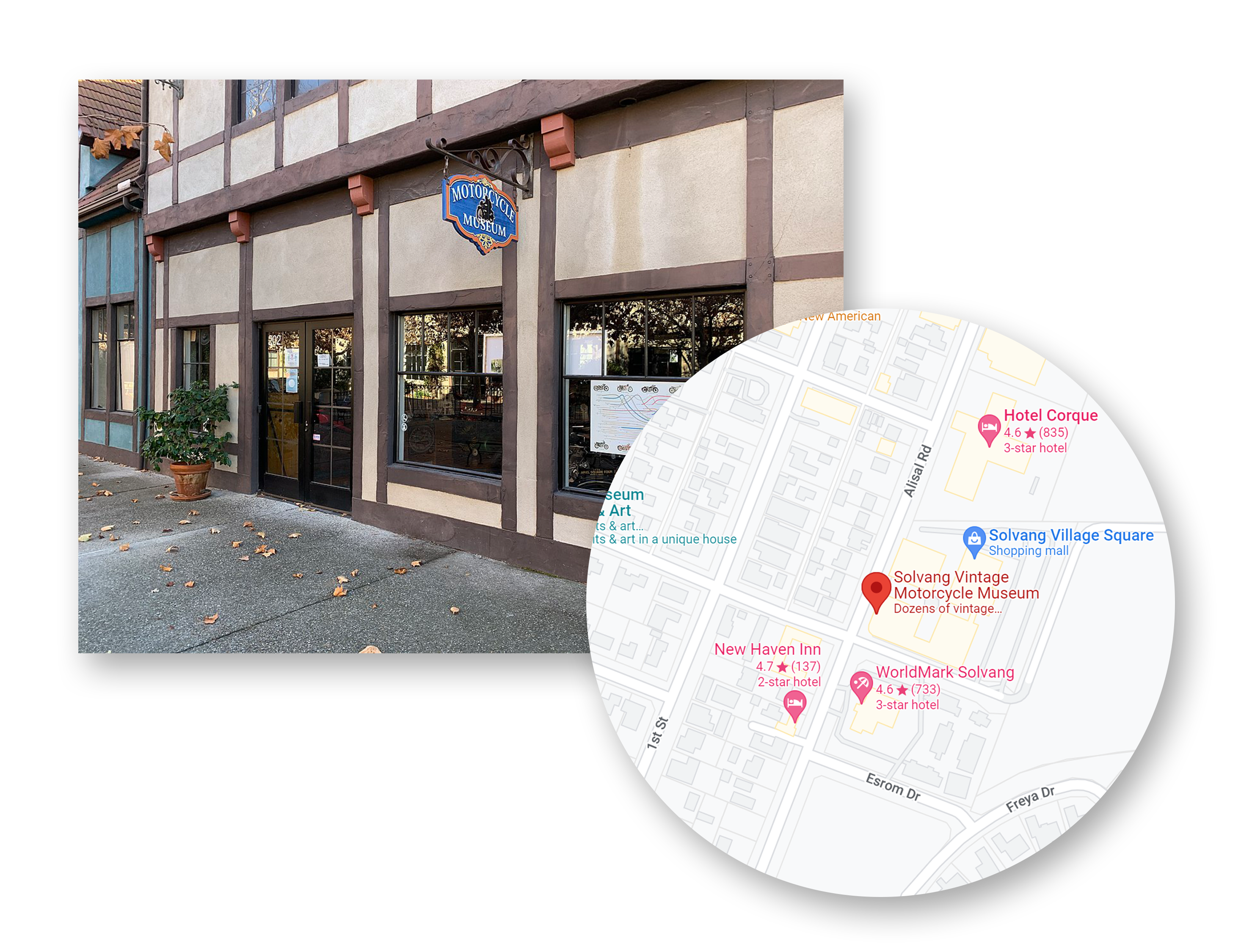 A 500cc overhead cam engine powers this bike. Notice the hand shift and all the "plumbing" to get oil to and from the engine. One of the first of the AJS overhead cam racers. It was superceded by the 7R.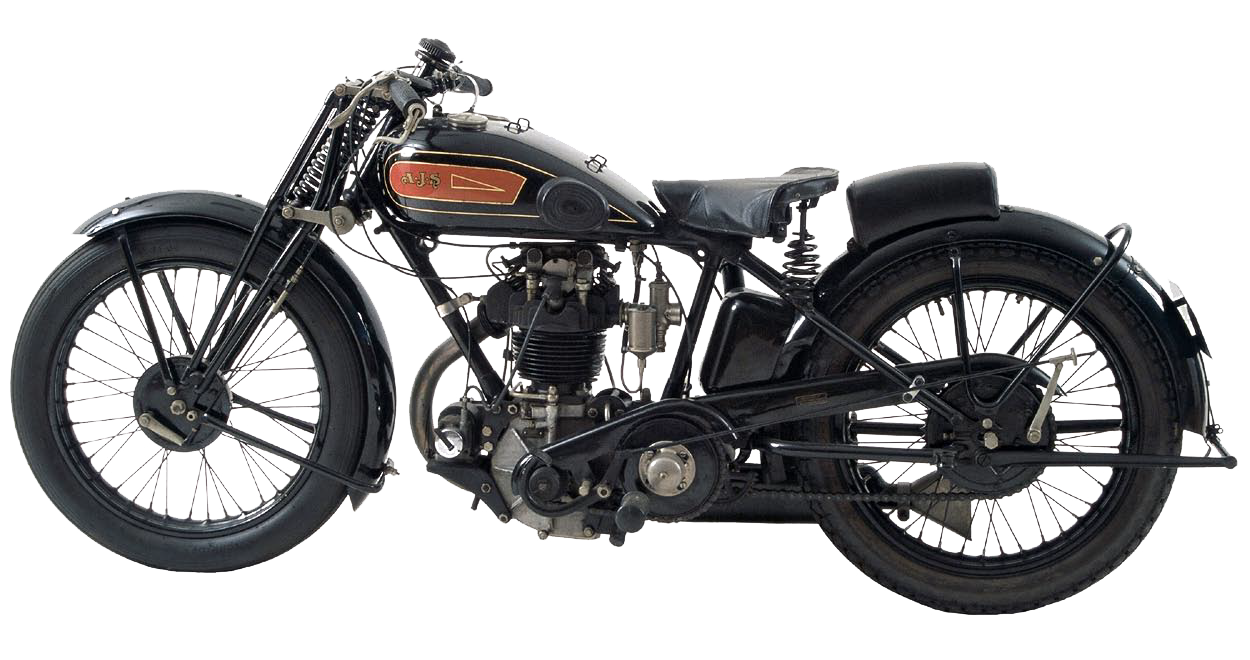 10 Britten motorcycles were made from scratch by a handful of New Zealand enthusiasts following the dream of John Britten. In the early 1990's these were probably the fastest 4-stroke motorcycles in the world, able to do wheelstands at 150mph. All the body work, including the wheels is carbon fiber. This is the last Britten made because John Britten died in 1995 at age 45 and the dream died with him. This is the only Britten that has not been raced and has been in its crate until 2004.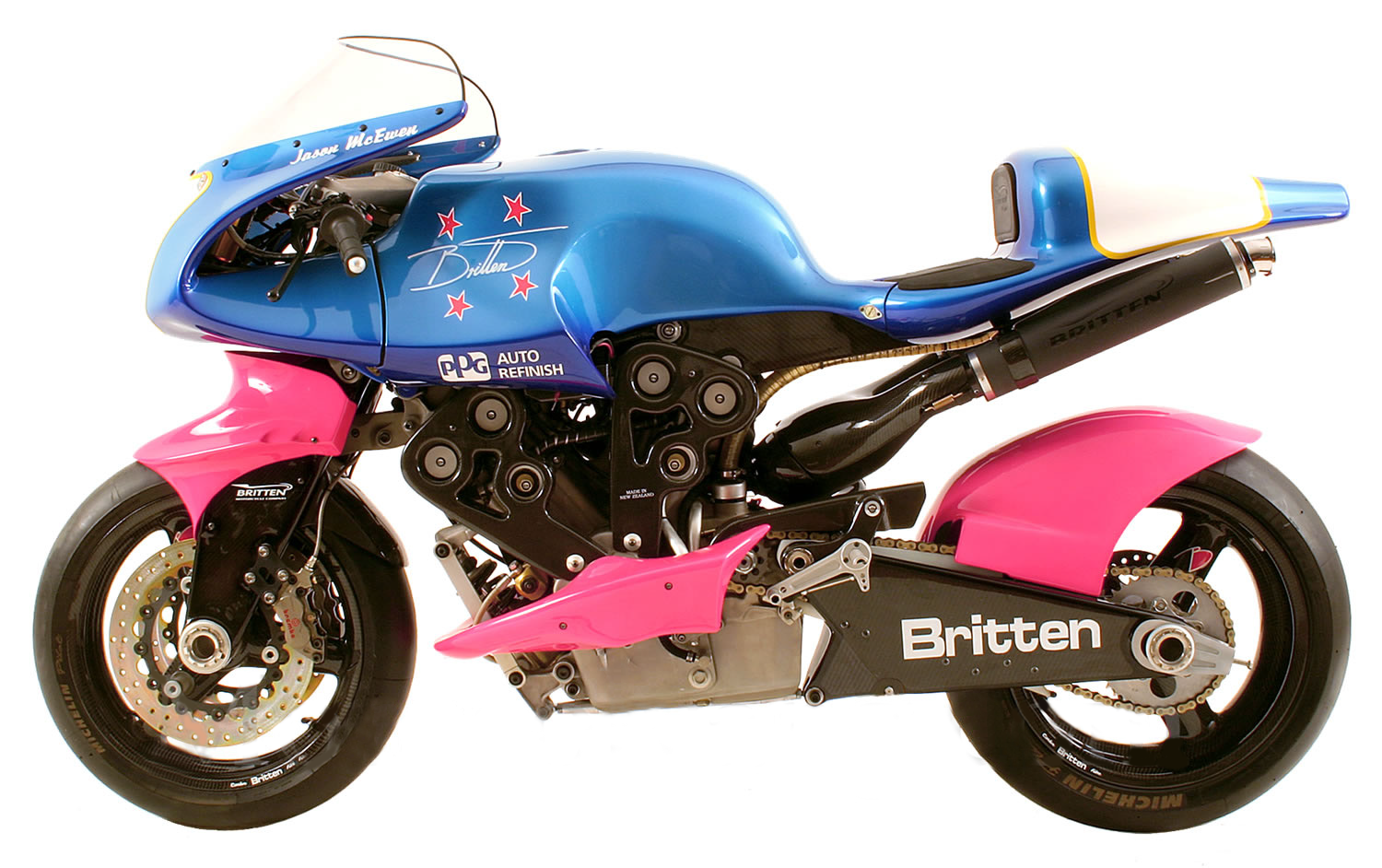 Giovanni Parrilla built the first Italian racing motorcycle after World War Two. With help from Guiseppe Salmaggi, they created a bike that was designed to be similar to the British Norton. Both prototypes were exactly 246.32cc's.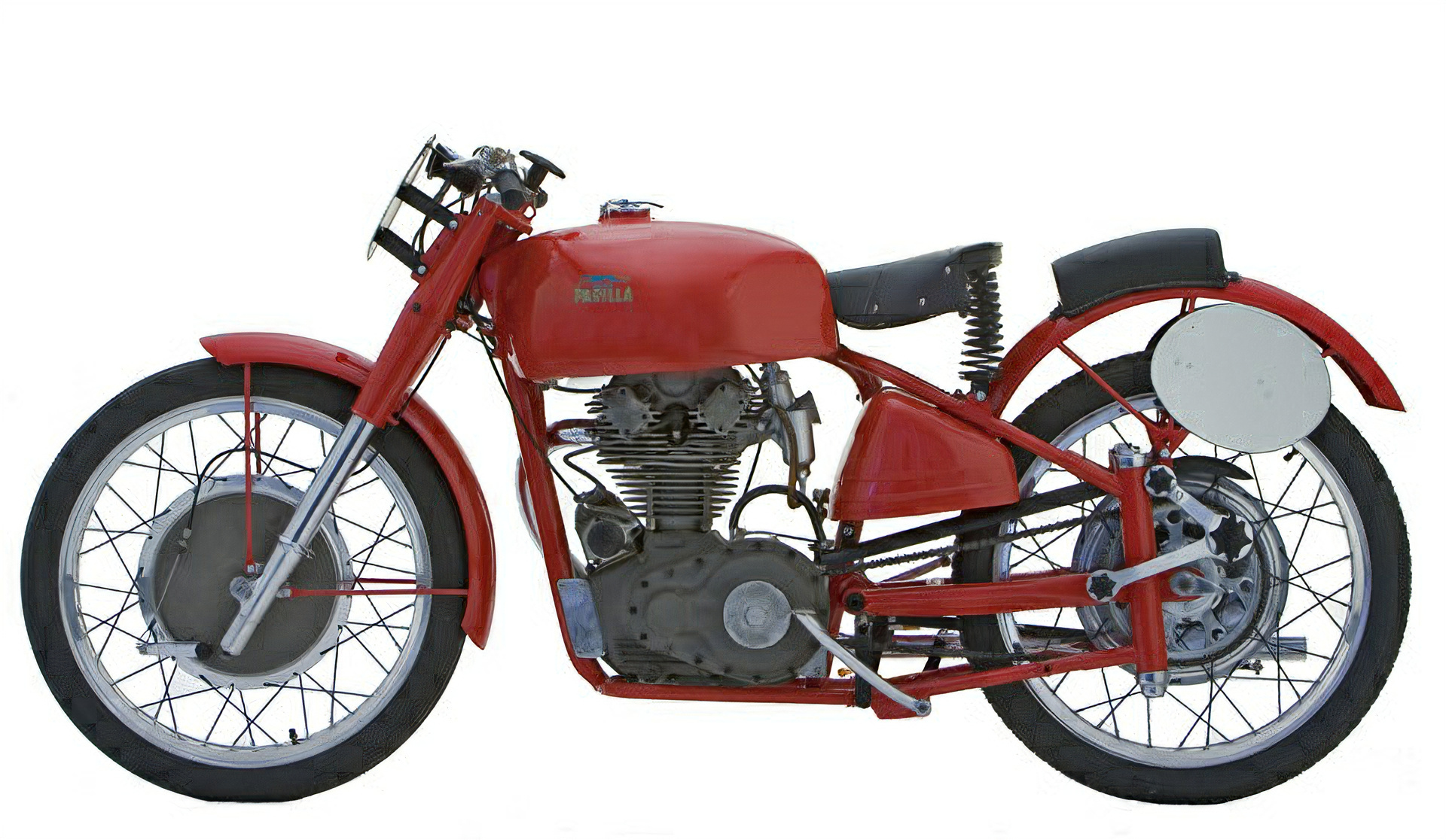 "I finally had the opportunity to visit your museum last Thursday and was very impressed with the collection.  There were many motorcycles which I hadn't ever seen before, and some which I never knew existed.  Thanks for letting the public share in your excellent collection!"
Jason Stan

"We spent a much cherished couple of hours at your museum today. It was incredible in so many ways. First, and most obviously, was the content of the collection. But beyond that, it was how accessible everything was. No ropes, partitions, or barriers of any kind, giving full freedom to examine everything in intimate detail.
Teddy Allen

"I recently visited the museum while visiting from Boston, MA.  My friend from LA had been there before, but did not prepare me for such a comfortable, casual presentation of such amazing and significant bikes.  I had a great time and am grateful that these bikes are being "shared" with the rest of us."
Marissa Felder
Address
320 Alisal Road, Solvang, CA 93463